Waxing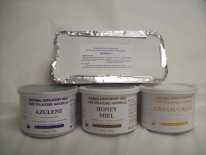 CDN Wax ~

This great wax is Canadian made! Available in traditional Honey, Azulene , Cream and Azulene Hard Stripless wax

Paraffin Wax ~

Peach Paraffin 2lb block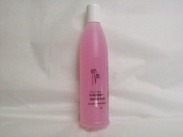 Enve Pre-Wax Antiseptic Cleanser with Tricosan ~

Liquid cleanser with tricosan is clinically proven to kill 99% surface bacteria. Apply onto a cloth and cleanse the area prior to waxing or for general cleansing, removes excess dirt & skin oils.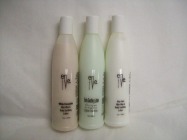 Enve after Wax Soothing Lotion ~

Formulated for sensitive skin to soothe skin & minimize irritation and redness after waxing service with MeadowFoam to heal and enrich skin. Available in Aloe Vera, Chocolate and Rosemary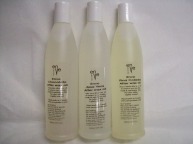 Enve After Wax Oil ~

After wax oil is used to remove residue, soothe and moisturizes skin. Lightly fragranced with no added color.

Available in Pina Colada, Lavender, Chocolate, Aloe Vera.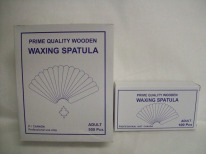 Wax Sticks ~

Large waxing sticks available in 100pk & 500pk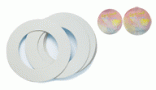 Wax Warmer Collars ~

Keep your wax pot free of drips with these disposable collars 50pk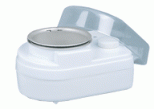 Student Wax Warmer ~

This wax warming machine has quick heat-up time and maintains a constant temperature. The controls are easy and most standard 14oz cans will fit in this machine.

Spatula Set ~

Professional Spatula Set contains a small spatula for eyebrow area, Medium Spatula for under arm area and Large Spatula for arm and leg area. These spatula's are washable, reusable and easy to clean.
Examination Table Paper ~

For use on waxing beds & massage tables

Muslin Cloth ~
Fine quality bleached and unbleached Muslin Cloth for waxing
Terry Cloth Headband ~


A soft terry cloth headband with Velcro closure

[an error occurred while processing this directive]