INM Out The Door Acrylic

Out the Door Acrylic Pro Kit ~
Contains: 1.5oz Pink, 1.5oz White, 1.5oz Natural, 1.5oz Clear, 4oz OTD Monomer, ½oz ONL Primer, ½oz Prep Step, ½oz OTD Top Coat, 3gm OTD Glue, 100 OTD Custom Forms, Elite Pro Stylist Brush, ½oz Cuticle Oil, 2oz Brush Cleaner, 1 each Coarse, Medium, Fine Duet Files, 1 each 20pk Exact White, FT Clear, and P2 Nail Tips, Ceramic Dappen Dish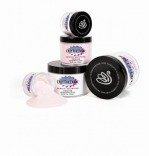 Out the Door Acrylic Powders ~
Formulated especially to create a thin, strong, flexible nail that will stand the tests of daily life. Superior product performance that makes nail application quicker and more effortless than ever. Color stabilizers ensure color clarity and brilliance with no yellowing. Available in White, Natural, Clear, Dark Pink, and Light Pink.

Out the Door Acrylic Sculpting Liquid ~
Specifically formulated to have better nail adhesion properties. The Out the Door sculpting system has been designed to last longer and have a superior bond to the nail plate. You are able to consistently produce thin, strong, natural looking nails worthy of competition. Contains UV stabilizers that provide a non-yellowing, color stable finish that will not marbleize or bubble.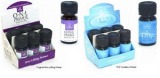 O-N-L Primer ~
This chemically balanced formulation was developed for use by professionals to create the strongest bond possible between the natural nail and acrylic or gel enhancement. With a unique raspberry fragrance and blue tint, O-N-L primer works to extract oils from the natural nail that can promote lifting and prepares the nail for the application of acrylic or gel. O-N-L Primer can be used with any acrylic or gel system.

pH7 Primer ~
This chemical formulation was created to give the strongest bond between the natural nail and acrylic or gel enhancement without the use of acid. pH7 acts like double sided sticky tape, giving it superior adhesion when compared to other acid free primers. It will not burn the skin if it comes in contact with it.
Prep Step ~
Prep Step is a pH-balancing agent and dehydrator for the nail plate. Prep Step should be used prior to primer, resins, or polish. Prep Step gives the nail a clean start to ensure the best adhesion possible when applying nail enhancements.

INM Custom Nail Forms ~
Universal shape that is designed to fit most nail shapes. They have a built in sculpting grid to customize the desired length and a shape of the nail enhancement.
Elite Pro Stylist ~

8 oval ~ The Elite Pro Stylist is crimped at the Ferrell, which makes a flatter belly while still maintaining a tapered point for perfect applications. The large belly allows the nail technician to dispense liquid into the product as they work for a smoother finish application. The brush can be used for perfect smile lines, cuticle applications, fill maintenance, as well as intricate art work.

.

Elite Pro Designer ~

5 oval ~ The Elite Pro Designer was made for the nail technician that is serious about nail art. The Elite Pro Designer is crimped at the Farrell, which makes for a flatter belly while maintaining a tapered point for intricate design work.

Elite Pro Detailer ~

5 round ~ The Elite Pro Detailer was made to compliment the Elite Pro Designer. It has a perfect point made for the even tiniest of details in design work.

[an error occurred while processing this directive]